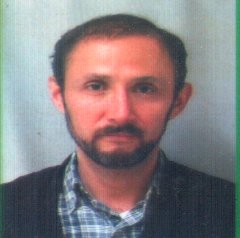 Senior Lecturer of Industrial and Systems Engineering
Education
Doctoral Degree, Industrial Engineering, Texas A&M University
Doctoral Degree, Statistics, University of Texas - Dallas
Bachelor's Degree, Industrial Engineering
Biography
---
Dr Acosta is a data analytics and statistical computing scholar. He holds a Ph.D. in Industrial Engineering from Texas A&M, under supervision of Joseph J. Pignatiello, Jr., and a Ph.D. in Statistics from The University of Texas at Dallas, under supervision of Michael Baron. Dr Acosta has ample experience in statistical computing and data analytics. He teaches courses from the MS program of Financial Engineering, and the MS program in Analytics at USC.


Research Summary
---
Dr Acosta research interests focus on using advanced statistical analysis to build models for prediction and classification for decision making in applications such as risk management, asset pricing, and credit-risk.

His research has been published in leading journals such as IIE Transactions, Communications and Statistics – Theory and methods, and the Journal of Quality Technology.