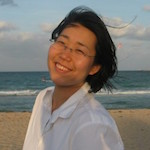 Research Associate Professor of Ophthalmology and Biomedical Engineering
Education
Research Summary
---
In the retina, there are dozen different types of ganglion cells, each responds to different stimuli and projects to different regions of the higher visual center. Each receptive field of ganglion cells completely covers the retina without significant overlap to give one to one coverage in the retina. Thus, each ganglion cell transfers its own unique visual input to the brain.

In earlier studies, we discovered that receptive field of ganglion cells in the dark rearing animals showed greater receptive field compare to that of normal animals. Therefore, our goal is to define the synaptic mechanism generating receptive field properties in neurons by describing local circuit neurons that provide input to the ganglion cells using anatomical technique.

The second project is to understand how embryonic retinas produce spontaneous waves before conventional synapses emerge. The puzzle is that acetylcholine contributes to these waves, but there are no cholinergic synapses. Using a combination of calcium imaging, electrophysiology, and histology, we hope to gain the knowledge of neurotransmission mechanisms in early developmental stages of the retina.


Awards
---
2010 usc Rose Hills Foundation, Science and Engineering Fellowship Award, supplementary of research funds at USC
2010 USC Research award, Science and Engineering Fellowship, supplementary of research funds for undergraduate students
2008 USC, Science and Engineering Fellowship Rose Hills Foundation Fall 2008
2007 USC Women in Science and Engineering
2007 ARVO Retina Research Foundation Travel Grant
2003 College of Medicine, Catholic University of Korea The best Ph.D. Research award
2002 Korean Society for Anatomy/Neuroscience Research Award
2002 College of Medicine, Catholic University of Korea University Graduate Fellowship
2001 Korean Society for Anatomy/Neuroscience Research Award