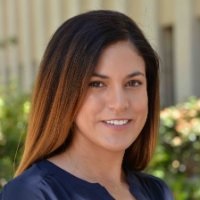 Lecturer of Engineering Writing and Medical Education
Education
2013, Master's Degree, Other Communication, Northeastern University
2008, Bachelor's Degree, Psychology, Boston University




Biography
---
Sarah Mojarad holds faculty appointments in Viterbi School of Engineering and Keck School of Medicine. Her areas of expertise are in social media, misinformation, science communication, and online professionalism. Since joining USC in 2017, Mojarad has created a number of new initiatives that aim to improve the communication skills of students and researchers in science, technology, engineering, mathematics, and medical (STEMM) disciplines.

Mojarad teaches Social Media for Scientists and Engineers (engr410) to undergraduate students at Viterbi. It is believed to be the first full-length course in higher education that educates STEMM students on the issues and opportunities of using social media for professional communication. At Keck, she is piloting new communication courses and workshops that are tailored specifically to medical and physician-scientist student audiences.

Mojarad has given keynote lectures, seminars, and panel presentations at scientific meetings and universities around the world. She has presented her work in social media and science communication to the National Science Board, National Institutes of Health, and US Department of State. Her communication workshops have been funded by the Department of Energy and National Institutes of Health.

Prior to joining USC, Mojarad worked at California Institute of Technology (Caltech) as a Lecturer and Communications Program Manager for Social Media. She received her BA in Psychology from Boston University and MS in Corporate and Organization Communication from Northeastern University.