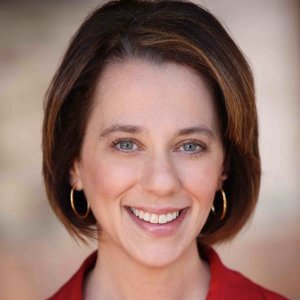 Entrepreneur in Residence (Technology)
Education
2007, Masters, Finance, Pepperdine University Graziadio School of Business
1993, Bachelors, Physics, University of Maryland at College Park
2000, PhD, Physics, California Institute of Technology
Biography
---
Andrea Belz, an expert in transforming innovation into profit, serves as the Director of Innovation Node-Los Angeles, one of the regional centers of the National Science Foundation's Innovation Corps (I-Corps) program. In addition to holding faculty appointments at USC at the Viterbi School of Engineering, the Iovine and Young Academy at the Roski School of Design, and the Marshall School of Business, Dr. Belz holds an appointment as Visiting Professor of Engineering at the California Institute of Technology.
Through her consulting practice, Dr. Belz has accelerated spinup efforts at some of the world's most innovative organizations, including Avery Dennison, BP, Caltech, NASA's Jet Propulsion Laboratory, Occidental Petroleum, Raytheon, and UCLA. She serves on the Board of Directors of Caltech spinoff Ondax and as Managing Director of the intellectual property strategy consultancy Kinetic Intelligence.



Research Summary
---
Dr. Belz's research focuses on the launch and valuation of new technology enterprises and use of real options methods to value technology portfolios. Her work on synthesizing technology development with organizational growth, in collaboration with Dr. Helena Yli-Renko, has been funded in part by the National Science Foundation. Dr. Belz also works with Dr. Fernando Zapatero on determining the effectiveness and economic impact of federally funded research programs, particularly at NASA and other major agencies.


Awards
---
1993 University of Maryland at College Park Outstanding Undergraduate in Computer, Math, and Physical Sciences High Honors (Physics) and University Honors (Political science/economics) Phi Beta Kappa
1996 NATO Summer School on Nuclear and Particle Physics NATO Scholarship
2004 Pepperdine University Graziadio School of Business George Elkins Scholarship