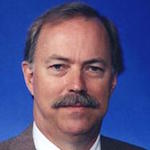 Professor Emeritus of Civil and Environmental Engineering Practice
Education
Doctoral Degree, Civil Engineering, Stanford University
Master's Degree, Civil Engineering, Stanford University
Bachelor's Degree, Civil Engineering, University of Southern California
, Civil Engineering
Biography
---
Dr. Brandow has been a practicing licensed Professional Engineer and Structural Engineer since the early 1970s. He is a specialist in structural design and earthquake engineering, with additional expertise in the standard of care for practicing structural engineers.

His teaching and research interests focus on the design of wood structures, the understanding and performance of structural systems, earthquake engineering, and failure analysis.

In his professional career as President of Brandow & Johnston, Dr. Brandow has been responsible for the design of high-rise buildings such as the 550 South Hope Office Tower in Los Angeles, hospitals such as the Kaiser Baldwin Park Medical Center, school buildings for the Los Angeles Unified School District, and a variety of other structures such as industrial buildings, and parking structures.

Dr. Brandow's technical expertise and practical design experience has allowed him to oversee the challenging structural designs and seismic retrofit projects that have become the hallmark of the firm's reputation. Projects vary from the highly-efficient, developer-driven, commercial buildings, to the highly-complex, and analytically-intensive projects such as the flight simulation test frames for the Space Shuttle and B-1 Bombers.

With Dr. Brandow's earthquake reconnaissance experience, structural dynamics background, and structural design expertise, Brandow & Johnston has become the lead firm in the evaluation and seismic retrofit of many public and private buildings. Notable seismic retrofits in the local area have included the strengthening of Bovard Administration Building at USC, the base-isolation of Kerckhoff Hall at UCLA, the viscous damper retrofit of the Administration Building at CSULA, and the strengthening of the March Air Force Base Hospital.


Awards
---
2019 Structural Engineering Institute of ASCE W. Gene Corley Award
1990 USC Viterbi School of Engineering Awards Stevens Distinguished Alumni Award