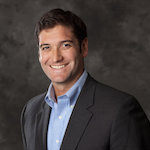 Assistant Professor of Computer Science
Education
2010, PhD, Computer Science, Georgia Institute of Technology
2004, Masters, Computer Science, Georgia Institute of Technology
2002, Bachelors, Computer Science, University Virginia
Biography
---
William Halfond is an assistant professor in computer science at the University of Southern California. He received his Ph.D. in 2010 from the Georgia Institute of Technology. Halfond's research is in software engineering in the area of program analysis and software testing. His research work focuses on improving quality assurance for web applications, developer-oriented techniques for reducing the power consumption of smartphone mobile applications, and software security.


Research Summary
---
The overall goal of my research work is to improve quality assurance techniques for web applications. The way that I have approached this goal is to use
automated static analysis techniques to analyze and better understand the structure of web applications. I use the information obtained from these analyses to improve existing quality assurance techniques and develop new techniques that target issues unique to web applications. My work on quality assurance for web applications has included techniques for generating test-inputs, verifying interactions between components of a web application, run-time protection and penetration testing.


Awards
---
2002 IBM/NACME Scholar
2003 Verizon Foundation Fellowship
2005 Shackelford Fellow
2008 Foundations of Software Engineering Best Student Presentation
2009 International Symposium on Software Testing and Analysis ACM Distinguished Paper Award
2009 International Conference on Software Testing Best Presentation
2009 Goizueta Foundation Fellowship