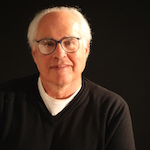 Professor of Computer Science and Electrical and Computer Engineering
Education
Doctoral Degree, Computer Science, University of Wisconsin - Madison
Master's Degree, University of Wisconsin - Madison
Bachelor's Degree, Computer Science, Brooklyn College
Biography
---
Dr. Ellis Horowitz is currently Professor of Computer Science and Electrical Engineering at the University of Southern California. He received his B.S. degree from Brooklyn College and his Ph.D. in computer science from the University of Wisconsin - Madison. He was on the faculty there and at Cornell University. He has also been a visiting Professor at M.I.T. and the Israel Institute of Technology (Technion).
Dr. Horowitz has held numerous academic administrative jobs including Associate Chairman of Computer Science at the University of Wisconsin. At U.S.C. he was chairman of the Computer Science Department from 1990 to 1999. After completing his term as Computer Science department chairman, Dr. Horowitz was appointed Director of Information Technology and Distance Education in USC's Viterbi School of Engineering. Part of his responsibilities included the Distance Education Network (DEN). As Director he oversaw an operation that offers more than 200 graduate engineering courses per year to more than 1,000 students. Originally courses were delivered by closed circuit satellite broadcast, but under Dr. Horowitz DEN converted their course delivery to Internet webcast.

Dr. Horowitz is the author of ten books and over eighty journal articles and refereed conference proceedings on computer science subjects ranging from data structures, algorithms, and software design to computer science education. He has been a principal investigator on research contracts from NSF, AFOSR, ONR, and DARPA. He is a past associate editor for the journals Communications of the ACM and Transactions on Mathematical Software. He was an IBM Scholar from 1989-1993. His Erdos number is4

Dr. Horowitz is an active consultant to the legal community, specializing in intellectual property issues. He has participated in several landmark cases including Yahoo v Google, RIAA v Kazaa, and RIAA v LimeWire. He was the founder and CEO of Quality Software Products, a California Corporation, from 1983 - 1993. The company designed and developed UNIX application software.


Research Summary
---
Software development, software engineering, World Wide Web/Internet, search engines, deep web and collaboration.


Awards
---
2000 R1edu.org Outstanding Distance Education Educator