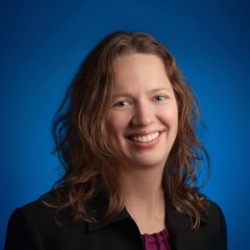 Adjunct Research Assistant Professor of Computer Science
Education
Doctoral Degree, Computer Science, Stanford University
Master's Degree, Computer Science, Stanford University
Bachelor's Degree, Mathematics with Computer Science, Massachusetts Institute of Technology
Biography
---
Research homepage:
https://www.korolova.com
I am a WiSE Gabilan Assistant Professor of Computer Science at USC.
My research
studies societal consequences of algorithms and AI, and aims to develop and deploy algorithms and technologies that enable data-driven innovations while preserving privacy and fairness.
Previously, I was a Privacy Advisor at Snap and a Research Scientist at Google. I received my Ph.D. in Computer Science from Stanford University, where I was a Cisco Systems Stanford Graduate Fellow advised by Prof. Rajeev Motwani and
Prof. Ashish Goel
. My
Ph.D. thesis
focused on protecting privacy when mining and sharing user data, and has been recognized by 2011-2012 Arthur L. Samuel Thesis Award for the best Ph.D. thesis in the Computer Science department at Stanford. I am also a co-winner of the 2011
PET Award
for exposing privacy violations of microtargeted advertising and a runner-up for the 2015 PET Award for RAPPOR, the first commercial deployment of differential privacy. I received the NSF CAREER Award in 2020.
Awards
---
2021 Runner-up for the WWW Best Student Paper Award
2020 NSF CAREER Award
2019 VMware Research Fellow at the Simons Institute for the Theory of Computing
2019 CSCW Recognition of Contribution to Diversity and Inclusion
2019 Honorable Mention at the 22nd ACM Conference on Computer Supported Cooperative Work (CSCW)
2017 Google Security and Privacy Research Award
2015 Runner-up for the PET Award for Outstanding Research in Privacy Enhancing Technologies
2012 Stanford University Arthur L. Samuel Thesis Award
2011 Co-Winner of the PET Award for Outstanding Research in Privacy Enhancing Technologies