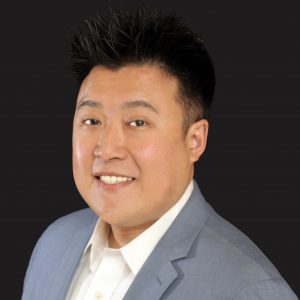 Associate Professor of Clinical Medicine and Chemical Engineering and Materials Science
Education
2006, Doctoral Degree, Chemical and Biomolecular Engineering, Johns Hopkins University
2001, Bachelor's Degree, Biomedical Engineering, Johns Hopkins University




Biography
---
Dr. Lee is an Associate Professor of Clinical Medicine, Chemical Engineering and Material Sciences, and Quantitative and Computational Biology at the University of Southern California. He also serves as the Chief Science and Innovation Officer for the Lawrence J. Ellison Institute for Transformative Medicine, where he provides leadership, guidance, vision, and development of research capabilities for executing the Institute's research projects and will be responsible for planning, implementing, and evaluating scientific direction, projects, and funding to sustain high-impact programs in support of a bold vision to transform cancer research in the 21st century.

Prior to joining USC, Dr. Lee served for more than a decade as a Health Sciences Director within the National Cancer Institute's Office of the Director. Through direct support and use of public-public/public-private partnerships, he deployed programs focused on the integration of advanced technologies, trans-disciplinary approaches, infrastructures, and standards, to accelerate the creation of publicly available, broadly accessible, multi-dimensional data, knowledge, and tools to empower the entire cancer research continuum for patient benefit.

In 2016, Dr. Lee was assigned to Office of the Vice President to serve as the Deputy Director for Cancer Research and Technology for the White House Cancer Moonshot Task Force. A few key efforts he helped coordinate include the Applied Proteogenomics OrganizationaL Learning and Outcomes (APOLLO) Network, international collaborations to share molecular characterization datasets, the Blood Profiling Atlas in Cancer pilot, as well as co-chairing an interagency group focused on cancer data and technology policy issues.

Dr. Lee has co-authored over sixty papers, five book chapters, and one book. He is a former appointed member of the Department of Veterans Affairs' National Research Advisory Council and the National Academies Board on Science, Technology, and Economic Policy's Innovation Policy Forum, and the Health and Environmental Sciences Institute's Board of Trustees. Dr. Lee earned his B.S. degree in biomedical engineering and Ph.D. in chemical and biomolecular engineering from Johns Hopkins University.


Research Summary
---
As a basic science researcher, Dr. Lee is dedicated to combining cell biology, molecular biology, and engineering approaches to develop novel techniques to elucidate the interplay between biophysical and biochemical drivers of age-related diseases at the single cell and tissue scales. His work has revealed novel key role of Cdc42, one of the RhoGTPases, in mediating nucleus movement and rotation in response to fluid flow. Dr. Lee also led the development of ballistic intracellular nanorheology (BIN) assay used to obtain real-time measurements of intracellular viscoelastic differences in migrating cells grown in 2D versus 3D cultures as well as document for the first time real-time intracellular viscoelastic response to fluid flow in living cells. He continues to examine the interplay between actin and microtubule networks to better understand key differences in activation of downstream signaling pathways of single cell versus monolayer cell migration and cell mechanics. As a health services researcher, Dr. Lee collaborates with clinicians, epidemiologists, and computational scientists to create molecular-driven adaptive learning healthcare system pilots. He co-leads a longitudinal, integrated, comparative effectiveness study (APOLLO) embedded in an early discovery-to-clinical healthcare implementation network across the Department of Defense and Department of Veterans Affairs system that is systematically generating and aggregating molecular, phenotype, and clinical data elements throughout an entire cancer patient's journey from initial diagnosis through survivorship. This dataset will provide insight to complex research topics such as racial disparity in cancer patient survival outcomes where access to care is now minimally a contributing factor. The longitudinal curation of clinical research, outcomes, and real-world data collected on APOLLO patients within DoD and VA healthcare systems may help inform, over time, on how such real-world evidence could assist other payers and providers in assessing whether similar approaches will improve health outcomes for their relevant populations outside of the military.