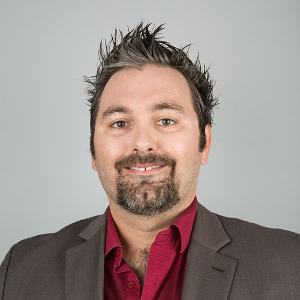 Adjunct Research Associate Professor of Computer Science
Education
Doctoral Degree, Computer Science, University of Southern California
Master's Degree, Computer Science, University of Southern California
Bachelor's Degree, Computer Science, University of Southern California
Biography
---
I am a Principal Data Scientist and the Chief Architect in the Instrument and Data Systems section, at the Jet Propulsion Laboratory (JPL) in Pasadena, California. I also am Director of the Information Retrieval and Data Science Group (IRDS) and Adjunct Associate Professor in the Computer Science Department within USC's Viterbi School of Engineering.

At USC, I teach CSCI 599: Content Detection and Analysis for Big Data, a new course in the Data Science track. I used to teach CSCI 572: Information Retrieval and Search Engines and CSCI 578: Software Architectures. See theTeaching section below for more information. In case you are interested in my other work, my CV is available here. I also have a research statement that describes my vision for data science in terms of my existing training, and where I'm headed. You can also check out my Ph.D. dissertation.

I wrote the Tika in Action book with Jukka Zitting and published by Manning Publications. Tika in Action is the definitive guide to a popular software framework for content detection and analysis that I co-inveneted (with Jérôme Charron) called Apache Tika. We followed Doug's model of naming the framework after one of our child's favorite stuffed toys.



Research Summary
---
Software Architecture, Software Engineering, Search Engines, Information Retrieval, Resource Discovery, Distributed Computing Platforms, Large-scale, distributed systems, Data modeling, design and development of distributed data intensive systems


Awards
---
2009 NASA NASA Team Award, Orbiting Carbon Observatory (OCO)
2008 NASA NASA Group Achievement Award, Planetary Data System (PDS)
2008 NASA NASA Software Reuse WG Peer-Recognition Award (OODT CAS)
2008 NASA NASA Space Act Award (OODT CAS)
2008 NASA NASA Team Bonus Award, Orbiting Carbon Observatory (OCO) mission
2007 NASA NASA Group Achievement Award, Object Oriented Data Technology (OODT) project
2007 NASA NASA Group Achievement Award, Planetary Data System (PDS)
2007 NASA NASA Tech Briefs Award (OODT CAS)
2006 SIGSOFT CAPS SIGSOFT CAPS Travel Scholarship, Doctoral Symposium, ASE, Tokyo, Japan
2006 ICSE Travel Scholarship, Doctoral Symposium, ICSE , Shanghai, China
2003 Department of Computer Science, USC Teaching Assistantship Award
1999 School of Engineering ,USC Dean's List Recipient