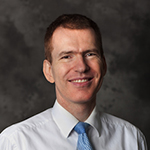 Solomon Golomb - Andrew and Erna Viterbi Chair, and Professor of Electrical Engineering-Systems
Education
1999, Doctoral Degree, Mobile Communications, Tech. University of Vienna (Wien)
Doctoral Degree, Electrical Engineering, Tech. University of Vienna (Wien)
Master's Degree, Electrical Engineering, Tech. University of Vienna (Wien)
, Other Communication, Tech. University of Vienna (Wien)
Biography
---
Andreas F. Molisch received the Dipl. Ing., Dr. techn., and habilitation degrees from the Technical University Vienna (Austria) in 1990, 1994, and 1999, respectively. From 1991 to 2000, he was with the TU Vienna, becoming an associate professor there in 1999. From 2000-2002, he was with the Wireless Systems Research Department at AT&T (Bell) Laboratories Research in Middletown, NJ. From 2002-2008, he was with Mitsubishi Electric Research Labs, Cambridge, MA, USA, most recently as Distinguished Member of Technical Staff and Chief Wireless Standards Architect. Concurrently he was also Professor and Chairholder for radio systems at Lund University, Sweden. Since 2009, he is Professor of Electrical Engineering at the University of Southern California, Los Angeles, CA, USA.

Dr. Molisch has done research in the areas of SAW filters, radiative transfer in atomic vapors, atomic line filters, smart antennas, and wideband systems. His current research interests are measurement and modeling of mobile radio channels, UWB, cooperative communications, MIMO systems, wireless systems for healthcare, and novel cellular architectures. Dr. Molisch has authored, co-authored or edited four books (among them the textbook "Wireless Communications, Wiley-IEEE Press), sixteen book chapters, 150 journal papers, and numerous conference contributions, as well as more than 70 patents and 60 standards contributions.

Dr. Molisch is Area Editor for Antennas and Propagation of the IEEE Trans. Wireless Comm., Division Editor for the Journal of Communications and Networks, and co-editor of special issues of several journals. He has been General Chair, TPC chair, and symposium chair of many international conferences. He has participated in the European research initiatives "COST 231", "COST 259", and "COST273", where he was chairman of the MIMO channel working group, he was chairman of the IEEE 802.15.4a channel model standardization group. From 2005-2008, he was chairman of Commission C (signals and systems) of URSI (International Union of Radio Scientists), from 2009-2010, he was the Chair of the Radio Communications Committee of the IEEE Communications Society (ComSoc), and since 2012, he is Chair of the ComSoc Awards Committee. Dr. Molisch is a Fellow of the IEEE, a Fellow of the AAAS, a Fellow of the IET, an IEEE Distinguished Lecturer, a Member of the Austrian Academcy of Sciences, and recipient of numerous awards.



Research Summary
---
Dr. Molisch's current research interests concentrate on the following areas:

WIRELESS PROPAGATION: As new wireless technologies are introduced, it is vital to understand and model the properties of the wireless propagation channel that are relevant for those channels. The well-known conventional channel models (Rayleigh fading, Hata pathloss model) are therefore not sufficient for designing and analyzing modern broadband systems. I am interested in measurement and fundamental modeling techniques for propagation channels for wireless broadband systems - In particular, generic models for multiple-antenna and ultrawideband channels.

ULTRAWIDEBAND COMMUNICATIONS AND LOCALIZATION: UWB transmission is a physical-layer communication technique that has received enormous interest and is one of the most rapidly growing areas of wireless communications. It allows extremely high data rates, robust data transmission with small power consumption, and precise geolocation of nodes. It is thus of great importance for both high-speed wireless communications and sensor networks. I am interested in particular in modulation/multiple access for UWB, simplified transceiver structures, and geolocation techniques based on impulse radio.

MULTIPLE ANTENNA TECHNIQUES: Multiple-antenna (MIMO) systems are the best and most efficient way to providing the high data rates and high spectral efficiencies that are required for next-generation cellular systems and wireless internet. My research concentrates on
(i) reducing costs through antenna selection.
(ii) improving spectral efficiency and robustness through cooperation between base stations.

COOPERATIVE COMMUNICATIONS: Wireless sensor networks currently draw a lot of attention from the research and business communities, because they improve reliability, reduce power consumption, and allow new types of applications. While traditional sensor networks simply forward information from one node to the next along a route, my research concentrates on more advanced, cooperative, methods for relaying information.

WIRELESS HEALTHCARE: wireless signalling and radar can be used to improve healthcare. We concentrate on body-area networks and remote monitoring of vital signs.

NOVEL CELLULAR ARCHITECTURES: the emergence of wireless video services puts an extra strain on cellular networks. A highly promising method for increasing capacity is caching of popular video files either in dedicated helper nodes that replace backhaul with storage, and/or caching in the mobile devices themselves. Aspects ranging from physical-layer device-to-device communications to application-layer video considerations are being investigated.


Awards
---
2012 IEEE Eric Sumner Award
2011 Radio Communications Committee of the IEEE Communications Society Distinguished Service Award
2011 IEEE Donald G. Fink Prize Paper Award
2011 Austrian Academy of Sciences Member of the Austrian Academy of Sciences
2010 Okawa Foundation 2010 Okawa Research Grant
2010 IEEE Vehicular Technology Society James R. Evans Avant-garde Award
2010 Beihang University Honorary Guest Professor
2009 IEEE Communications Society Best paper award, IEEE Globecom 2009
2009 Global Wireless Education Consortium Wireless Educator of the Year Award
2008 IET (institute of Engineering and Technology) Fellow of the IET
2007 Mitsubishi Electric Hatsuhon-Award
2006 IEEE Vehicular Technology Society Neal Shepherd Memorial Award
2005 IEEE Fellow of the IEEE
2001 Swedish Strategic Research Foundation INGVAR award
1999 Kardinal-Innitzer foundation Kardinal-Innitzer-Award
1991 Austrian Society of Electrical Engineering GIT award