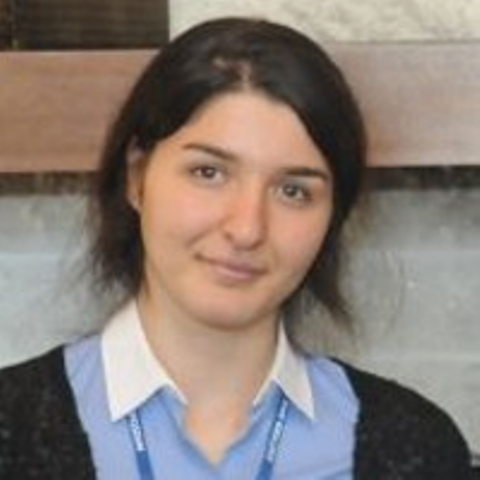 Assistant Professor of Biomedical Engineering
Education
Other, Harvard University
Doctoral Degree, University of Minnesota
Master's Degree, University of Minnesota
Bachelor's Degree, Sharif University Of Technology
Biography
---
Maral Mousavi joined the department of biomedical engineering at USC in 2019 as an assistant professor. Maral's research experiences and interests span from point-of-care diagnostics, to electrochemical sensors, wearable devices, neural probes, and tools for precision medicine.
She received her B.S. from Sharif University of Technology in Tehran, Iran. She completed her PhD studies in 2016 at the University of Minnesota, under advisement of Prof. Philippe Buhlmann, who is one of the world leaders in supramolecular electrochemical ion sensing. In her doctorate studies, she worked on electrochemical devices for sensing and energy storage, and use of fluorous compounds as novel materials for improving selectivity of potentiometric sensors. From 2016-2019, Maral was a postdoctoral fellow in the research group of Prof. George Whitesides at Harvard University, and Wyss Institute for Biologically Inspired Engineering, working on affordable diagnostic devices to make healthcare and analysis accessible to all.
Maral was the recipient of 3M Nontenured Faculty Award, the University of Minnesota Doctoral Dissertation Fellowship and Graham N. Gleysteen Fellowship for academic excellence, and two Graduate Student Research Awards from Eastern Analytical Symposium, and Society for Electroanalytical Chemistry. She was also the recipient of the runner-up 2018 Young Chemist Award by Metrohm Inc., in recognition of her invention of multiplexed thread-based point-of-care ion sensors. Maral is committed to excellence in both research and graduate education. She is the founder of a YouTube channel called "Surviving and Thriving in Higher Education", dedicated to training students on soft skills, technical skills, and the strategies for maintaining well-being in graduate education. This channel currently has more than 19,000 subscribers, and 650,000 views.

Maral's group is interested in recruiting motivated graduate students and postdoctoral scholars. Please contact her at mousavi.maral@usc.edu.


Research Summary
---
Maral's research focuses on developing engineered tools for improving healthcare and patient outcomes. She is motivated to develop affordable point-of-care diagnostics to make healthcare accessible to all, and to develop new bioanalytical tools to help unravel the pathophysiology of diseases.
The group has four project areas: (i) development of affordable point-of-care diagnostics to make healthcare accessible to all, (ii) development of wearable devices and textile-based sensors for detection of markers in sweat, (iii) use of fluorous compounds as novel materials for designing sensors with improved selectivity and response time, (iv) designing neural probes for in vivo measurement of acetylcholine dynamics in the brain (important in Alzheimer's disease and other neurodegenerative diseases)
The group is hiring graduate student and postdoctoral applicants in all project areas. Details can be found in the group website.