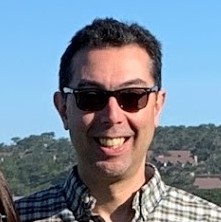 Leon J. Tiber and David S. Alpert Chair in Medicine and Professor of Otolaryngology - Head and Neck Surgery and Biomedical Engineering
Education
Doctoral Degree, Medicine, University of Wisconsin - Madison
Bachelor's Degree, Electrical Engineering, University of Wisconsin - Madison




Biography
---
I am a clinician-scientist and I work both in the lab and care for patients. I am a neurotologist and specialize in caring for patients with hearing and vestibular disorders. My research program is dedicated towards understanding mechanisms within the cochlea that underlie progressive sensorineural hearing loss and to translating these techniques to improve human hearing. It includes basic, translational, and clinical arms. I have a rich experience with using advanced optical techniques and electrophysiological measures to assess auditory function from the cellular to systems level. I also am experienced in running translational and clinical research studies involving human subjects with inner ear disorders.


Research Summary
---
Vision
We strive to understand the biological mechanisms of hearing loss and then translate this knowledge to directly and rapidly improve the care of patients with hearing loss.

Rationale
A common clinical scenario is that a child is initially identified with a partial hearing loss, which then progresses to profound hearing loss over a period of months to years. Genetic defects are responsible for over half of these cases, however the specific mechanisms of how many of these mutations cause progressive sensorineural hearing loss is unclear. Right now, all we can tell a patient with hearing loss is that we know they have hearing loss, and that it is because of a problem in the cochlea. There are no more detailed tests available.

Methodology
Because of the difficulty in performing auditory research in humans, we study normal and transgenic mice that have hearing loss. We strive to perform comprehensive evaluation of the pathophysiology that creates the hearing loss. To do this, we develop novel technology to permit in vivo imaging and physiological measurements. We have created Volumetric Optical Coherence Tomography and Vibrometry (VOCTV) to non-invasively measure the vibratory patterns of intra-cochlear tissues. The level of detail within the cochlea that we can now image is roughly two orders of magnitude better than what is currently available with the latest MRI or CT techniques. Our goal is to be able to identify why any given patient that comes to clinic has hearing loss, and use this information to guide management using regenerative strategies that are in active development. In our research lab, we study animal models; in our research clinics, we study human patients.

Our lab is located in the Zilkha Neurogenetics Institute on the Keck Medical Campus. We typically have between 5-10 people working in the lab, and this includes students, post-docs, a programmer, and a technician. We work collaboratively with Brian Applegate, a Bioengineer in the adjoining lab.