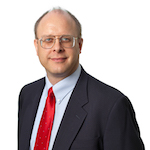 Associate Professor of Industrial and Systems Engineering Practice
Education
Doctoral Degree, Industrial Engineering, Georgia Institute of Technology
Master's Degree, Applied Mathematics, Rochester Institute of Technology
Bachelor's Degree, Chemical Engineering, University of Illinois at Urbana-Champaign
Biography
---
Dr. Palmer received his Ph.D. degree (industrial and systems engineering) from the Georgia Institute of Technology in 1998. He received his M.S. degree (applied statistics) from the Rochester Institute of Technology in 1990, and his B.S. degree (chemical engineering) from the University of Illinois at Urbana-Champaign in 1982.

Prior to joining the faculty at USC, Dr. Palmer was employed for six years as a Manufacturing Engineer at the Eastman Kodak Company and was the Owner of Quality Management Consulting in Rochester, NY, for four years. Dr. Palmer has been a member of the American Institute of Chemical Engineers since 1982, the American Society for Quality since 1989, an ASQ Certified Quality Engineer since 1990, a member of the Institute of Industrial & Systems Engineers since 1999, and the American Society for Engineering Education since 2006.


Research Summary
---
* Engineering statistics.
* Response surface methodology.
* Data collection for computer experiments.
* Empirical model building techniques.
* Uncertainty and sensitivity analysis.
* Cluster analysis.


Awards
---
2005 Outstanding Teacher of the Year in ISE
2004 USC Viterbi School of Engineering Northrop Grumman Excellence in Teaching Award
2002 Alpha Pi Mu/Omega Rho Teacher of the Year in ISE
2001 Alpha Pi Mu/Omega Rho Teacher of the Year in ISE