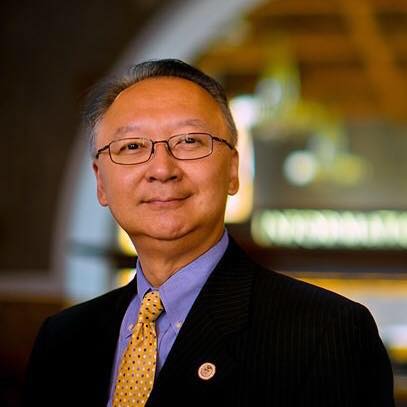 Adjunct Associate Professor of Civil and Environmental Engineering Practice
Education
1995, Master's Degree, Transportation, University of California - Irvine
1993, Bachelor's Degree, Civil Engineering, University of California - Irvine




Biography
---
Professor Eric Shen is the founder and CEO of Shen and Associates, LLC, a Southern California based consulting firm specializing in multimodal strategic planning, capital projects and transportation program management, and interagency coordination for private and public sectors. Professor Shen has 30 years of practical experience in infrastructure project design, planning, and delivery; and emergency operations.

Most recently Professor Shen is selected by the Eco-Rapid Transit Board of Directors to serve as Executive Director and to advance the development of a 34-mile transit corridor project in Los Angeles County. Shen also serves on the EXP Board of Directors - a workforce development engine for underrepresented communities, and the WTS-Los Angeles Board of Directors to advance women in transportation fields. Professor Shen is appointed to the Intermodal Freight Committee (AT045) by the Transportation Research Board of the National Academy of Sciences.

Prior to establishing his firm, Professor Shen held various executive senior management positions, including Chief Engineer/Director of Capital Projects of the San Gabriel Valley Council of Governments; Mid-Pacific Gateway Office Director of the Maritime Administration of the U.S. Department of Transportation; Transportation Planning Director of the Port of Long Beach (CA); and Transportation Planning and Development Manager of the City of Pasadena (CA).

Professor Shen first joined the Viterbi School of Engineering as an industry lecturer in 2008, after having had lectured at the School of Engineering in UC Irvine and UCLA for a total of 8 years. In 2017, Professor Shen was promoted to Adjunct Associate Professor of Civil Engineering & Environmental Engineering Practice in 2016. He teaches Sustainable Transportation (CEE430) and Transportation Studio (PPD531) in the Sol Price School of Sol Price Public Policy. Professor Shen is also the faculty advisor for the Institute of Transportation Engineers (ITE) USC Chapter.

Professor Shen is a registered Professional Engineer in Alabama and California (Civil), a certified Transportation Professional Planner (PTP) by the Transportation Professional Certification Board of Washington DC, and a Certified Port Executive (CPE). He earned a Bachelor of Science in Civil Engineering with honors and a Master of Science in Civil Engineering from the University of California, Irvine. Some of Professor Shen has received numerous honors and awards, including The Hall of Fame inductee of the UC Irvine School of Engineering Alumni; Distinguished Engineering Alum by the UC Irine Alumni Association; The Honorable Ray LaHood Award by the WTS-LA Chapter; The Outstanding Engineering Educator Award by the Orange County Engineering Council; and The Western ITE Outstanding Transportation Education Award.


Awards
---
2020 honor issuerGreater Los Angeles Area Council, Boy Scouts of America Silver Beaver Award - Class 2019
2018 WTS-LA Honorable Ray LaHood Award 2018
2015 University of California, Irvine Samueli School of Engineering Hall of Fame
2015 Orange County Engineering Council Outstanding Engineering Educator Award
2013 Institute of Transportation Engineers Western District Outstanding Transportation Educator Award
2003 Alumni Association, University of California, Irvine UCI Lauds and Laurels - Distinguished Engineering Alumnus Award
1992 Chi Epsilon Chi Epsilon, National Civil Engineering Honor Society
1992 Tau Beta Pi Tau Beta Pi National Engineering Honor Society