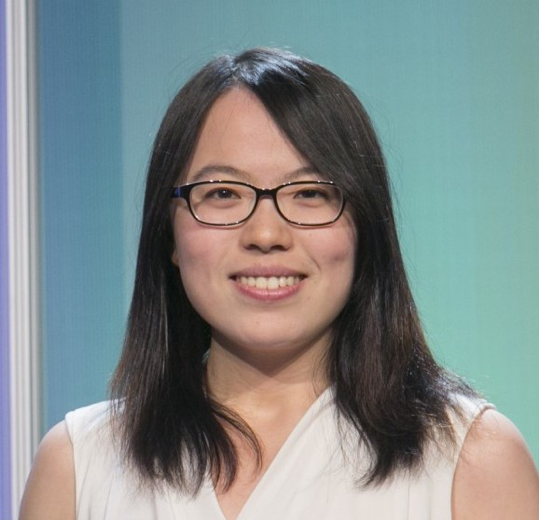 Gabilan Assistant Professor and Assistant Professor of Electrical and Computer Engineering (starting January 1, 2022)
Education
2018, Doctoral Degree, Electrical and Computer Engineering, Cornell University
2012, Bachelor's Degree, Optical Engineering, Zhejiang University




Biography
---
Mengjie Yu received her B.A. in Optical Engineering from Zhejiang University in 2012, and Ph.D. degree in Electrical and Computer Engineering in 2018 from Cornell University. She held research staff associate position in Applied Physics and Mathematics at Columbia University from 2015-2018. Before joining USC, she was a postdoctoral fellow in the John A. Paulson School of Engineering and Applied Sciences at Harvard University.

She has co-authored 34 peer-reviewed journal papers, with over 2000 citations and a h-index over 24. She has 48 conference papers and has given over 25 invited talks. She is the 2020 the Optica (formerly the Optical Society/OSA) Ambassador. She was the Caltech 2019 Young Investigator Lecturer. She was selected as the Rising Star Women in Engineering in the Asian Deans Forum 2019. Currently, she serves as chair of the OSA Integrated Photonics Technical Group.






Research Summary
---
Dr. Yu's research group of "Nanoscale Nonlinear and Quantum Photonics Lab" works on advancing the fundamental understanding of nonlinear sciences at nanoscale, as well as realize next-generation optoelectronic circuits for optical communication, computing, sensing, ranging and metrology. Her current research interests include nonlinear physics, optical frequency comb, mid-infrared spectroscopy, coherent photonic computing, and quantum photonics, enabled by advanced nanofabrication of low-loss photonic structures based on silicon, silicon nitride, and lithium niobate.


Awards
---
2020 Optica (formerly OSA) Ambassador
2019 CalTech Young Investigator Lecturer
2019 The Rising stars, Women in Engineering Workshop
2016 Maiman Competition (CLEO), Emil Wolf Competition (FiO)
2012 Cornell Fellowship